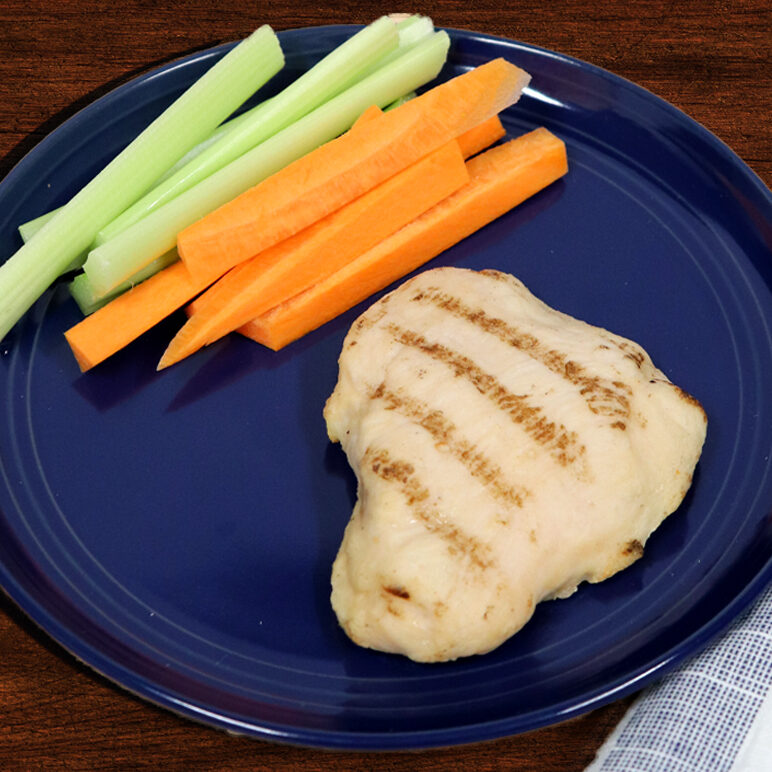 Juicy, tender grilled chicken with
smoke flavor added offers a delightful combination of savory and smoky.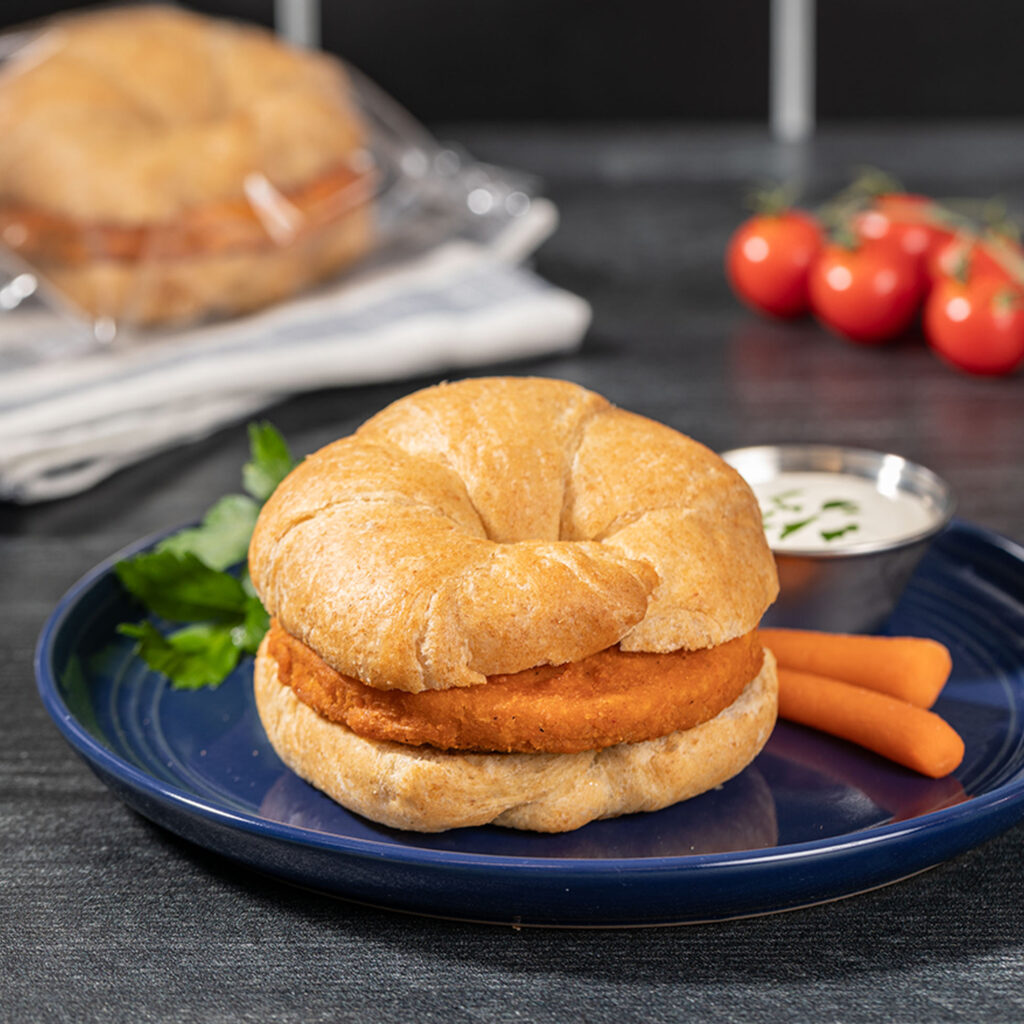 Spiced up version of our original chicken patty, made with whole grain breading on placed on a WG croissant.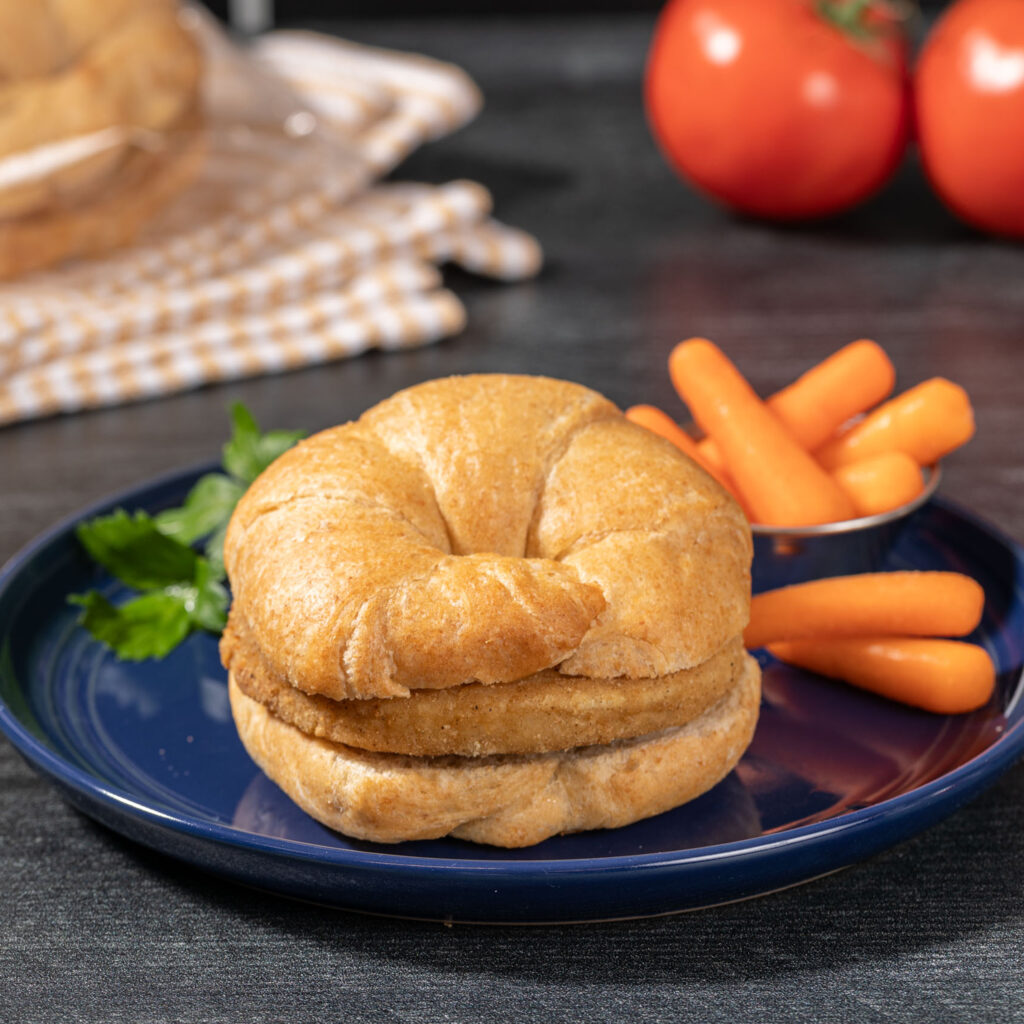 A juicy and tender chicken patty seasoned to perfection and placed in a flaky WG croissant.